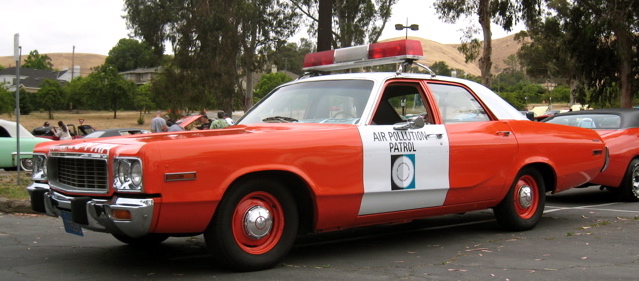 John knows a few things about the Air Pollution Patrol, as he works for the BAAPCD. As John's Dad also worked for the District, he remembers seeing the original Pollution Patrol Polaras from childhood. John put together his own recreation with as much accuracy as possible, starting with an 800-dollar Polara he picked up a few years back.
John not only knows the history of the car and program, but also can tell you the difference in good visible emissions and bad. The key to it all is the Ringelmann, or smoke chart, which is still in use today. Agents are trained how to tell good smoke from bad.

"We're still certified twice a year by the state to read smoke. They hand these out when I go to smoke school. That's where I got this one", said John.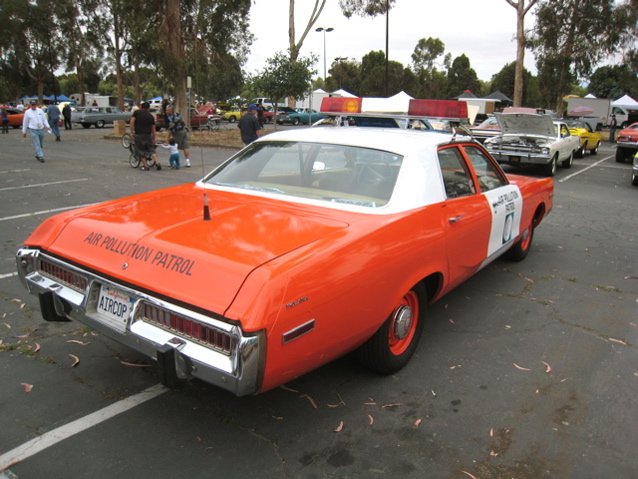 Dateline 1973. The Bay Area Air Pollution Control District announces the formation of their Vehicle Patrol section in San Francisco. Fourteen agents would patrol California roads, and issue citations to smoke-spewing scofflaws. The agents completed California Highway Patrol defensive driving courses and were trained in patrol driving techniques. Their fleet? Fourteen specially-equipped and painted 1973 Dodge Polaras! Enter John Swanson, who found a similar Polara for a nice price, and has spent the last few years recreating one of these long since decommissioned pollution pursuit specials.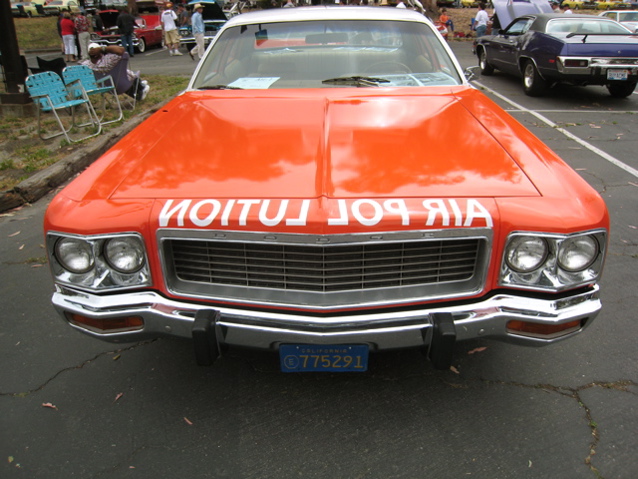 Back in 1973, the chart would come out when a smoky tailpipe was spotted by an agent behind the wheel of the Polara. Scofflaws were issued citations for proof of correction. Officers were not armed, but were outfitted in stylish blue sport blazers and grey slacks. In 1978 the program was absorbed by the California Highway Patrol, who are still fully equipped to give motorists citations for vehicle code violations, but no longer from Dodge Polaras or Monacos.
Source: Clunkbucket